Sephardic Leadership
Rabbi Meyer Laniado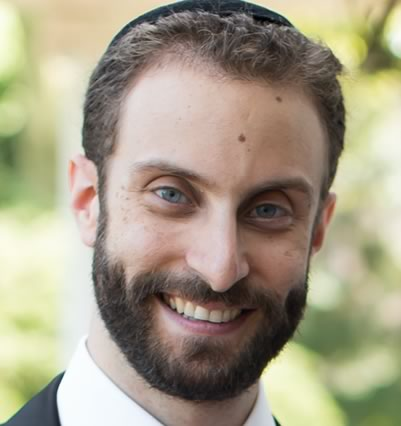 Rabbi Laniado joined KJ as the first KJ Sephardic rabbi to actively grow the KJ Sephardic community through new outreach initiatives and engaging programming. His vision, energy, and dedication have helped him be consistently attuned to the needs of the moment, developing programs, events, and opportunities for engagement. He received rabbinical ordination from Yeshiva University – RIETS and the Sephardic Bet Din of Queens. He holds a B.S. in Management from Yeshiva University – Sy Syms School of Business and has a Masters in Talmudic Studies from Yeshiva University – Bernard Revel Graduate School of Jewish Studies.
Dr. Benjamin Zalta
Chazan

Dr. Benjamin Zalta, an Associate Professor of Radiology in the Cardiothoracic Division at Montefiore Medical Center and a native of Damascus, Syria, has been Chazan at the KJ Sephardic Minyan since its founding in 2011. He came to New York at the age of 18 to study at Yeshiva University, and went on to earn a medical degree from Albert Einstein College of Medicine. Steeped in the Syrian musical tradition, Dr. Zalta has served Sephardic congregations in Brooklyn and Deal, NJ and led the Sephardic Services at Fifth Avenue Synagogue for 18 years.
Mr. Charles Zami
Assistant Chazan

Charles moved with his wife Rosy to the upper east side and joined KJ after their marriage in the summer of 2015. Charles grew up in Brooklyn, reading from the Torah and participating in weekly hazzanut classes from a young age. He has been a leader of shabbat and daily minyanim for over 14 years in various synagogues throughout Brooklyn and Deal.
Thu, October 6 2022
11 Tishrei 5783
Today's Calendar
Morning Services

: 7:15AM
Sephardic Morning Services

: 7:15AM
Evening Services

: 6:25PM
---
Tomorrow's Calendar
Sephardic Morning Services

: 7:15AM
Morning Services

: 7:30AM
Candle Lighting

: 6:10PM
Sephardic Evening Services

: 6:10PM
Evening Services

: 6:20PM
---
Friday Night
Candle Lighting

: 6:10PM
Sephardic Evening Services

: 6:10PM
Evening Services

: 6:20PM
Shabbat Day
Hashkama Minyan

: 7:10AM
Morning Services

: 9:00AM
KJB Minyan

: 9:30AM
Evening Services

: 5:55PM
Sephardic Evening Services

: 5:55PM
End of Shabbat

: 7:03PM
Upcoming Programs & Events
---
This week's Torah portion is

Parshat Ha'Azinu
Erev Sukkot
View Calendar
Thu, October 6 2022 11 Tishrei 5783