Rabbis
KJ is blessed with world-renowned clergy, who are known for their warm pastoral care, engaging sermons, sensitive halakhic direction, insightful classes, attentive spiritual guidance and passionate leadership.


Haskel Lookstein
Rabbi Emeritus

Rabbi Haskel Lookstein has been the Rabbi of Congregation Kehilath Jeshurun since 1958 and principal of the Ramaz School since 1966. He is the Joseph H. Lookstein Professor of Homiletics at Yeshiva University, vice president of the Beth Din of America, and a member of the Board of Directors of the UJA Federation of New York. Rabbi Lookstein is also a commissioner of the New York City Human Rights Commission. He received his B.A. from Columbia College and earned his ordination, Master's degree, and Ph.D. from Yeshiva University. (Sermons, Nusach Recordings).

212-774-5650 | RHL@ckj.org

Chaim
Steinmetz
Senior Rabbi

Rabbi Chaim Steinmetz has been a congregational Rabbi for over 20 years and has previously served pulpits in Montreal, Quebec and Mount Vernon, New York. He has always been deeply engaged in community affairs, and in Montreal served as a Vice President of the Federation, and held executive positions in the Hillel and the Canadian Jewish Congress. He has written for many publications, writes a regular column for the Canadian Jewish News, and has a blog called the "Happiness Warrior". Rabbi Steinmetz received his ordination from Yeshiva University, where he was a fellow of the Gruss Kollel Elyon and has an M.A. in Jewish Philosophy from the Bernard Revel Graduate School, and an M.A. in Education from Adelphi University. He is married to Lisa Schwartz, and they have four children (Sermons).

212-774-5665 | rcs@ckj.org

Elie Weinstock
Rabbi


Rabbi Elie Weinstock is a veteran of both formal and informal educational programs and a Yeshiva University graduate. He received his Rabbinic ordination from the Rabbi Isaac Elchanan Theological Seminary and a Masters in Jewish Philosophy from the Bernard Revel Graduate school. Rabbi Weinstock serves as custodian of the highly developed KJ Beginners Program and is member of the Talmud faculty at the Ramaz Middle School (Sermons).
212-774-5636 | RavElie@ckj.org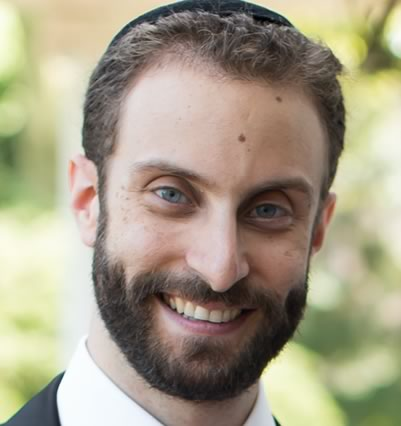 Rabbi Meyer Laniado
Assistant Rabbi, Sephardic Minyan

Rabbi Meyer Laniado has served as a Rabbi in the Sephardic community for four years as an associate rabbi at Congregation Magen David of West Deal and as a Rabbi at Hillel Yeshiva Middle and High School. He received semicha from Yeshiva University – RIETS and the Sephardic Bet Din of Queens. He holds a B.S. in Management from Yeshiva University – Sy Syms School of Business and has a Masters in Talmudic Studies from Yeshiva University – Bernard Revel Graduate School of Jewish Studies.

212-774-5640 | RML@CKJ.org
Mon, July 15 2019
12 Tammuz 5779
Today's Calendar
Sephardic Services

: 7:00AM
Morning Services

: 7:15AM
Evening Services

: 6:45PM
---
Tomorrow's Calendar
Sephardic Services

: 7:00AM
Morning Services

: 7:30AM
Summer Taste of Torah

: 6:30PM
Evening Services

: 6:45PM
---
Friday Night
Evening Services

: 6:45PM
Candle Lighting

: 8:06PM
Shabbat Day
Sephardic Services

: 9:00AM
Shabbat Morning Services

: 9:00AM
Evening Services

: 8:00PM
Havdalah

: 9:05PM
Upcoming Programs & Events
---
Parshat Balak
Fast of Tammuz
View Calendar
Mon, July 15 2019 12 Tammuz 5779