KJ App Events Page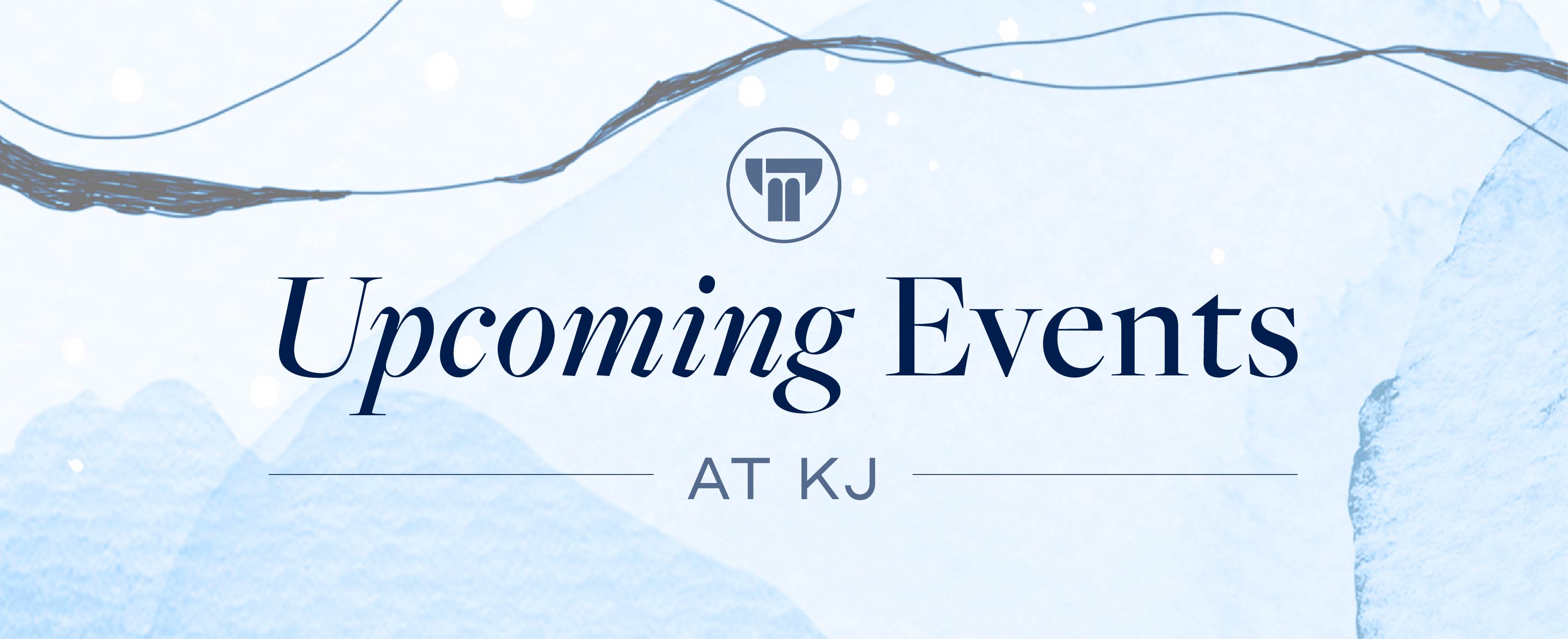 The art of Jewish Pickling 101
MOn/ jan 24 / 8:00 pm
Delve into the world of pickling the old- fashioned way with The Gefilteria's Liz Alpern and make your own jar of sour and half-sour pickles and (optional!) sauerkraut. You'll learn about the exciting world of vegetable fermentation and the Jewish culinary history behind the techniques.
Liz Alpern is co-author of The Gefilte Manifesto: New Recipes for Old World Jewish Foods (Flatiron Books, 2016) and co-owner of The Gefilteria, a food venture reimagins Old World Jewish Foods. RSVP here. See shopping list and recipes here.
---
dorot winter package delivery
sun / jan 30 | Mon / jan 31
DOROT's Winter Package Delivery program brings hundreds of older adults and volunteers together to share warmth and companionship. Join us for this incredible volunteer opportunity and bring joy to an isolated older adult in the community.
Volunteers will:
1. Pick up a Winter Care Package.
2. Deliver the package to an older adult.
3. Connect with the older adult by phone for a 20–30-minute friendly phone call.
Advance registration is required. Register here.
---
Cantorial Music - East & West
Tues / Feb 1 & Tues/ feb 8 at 7:30 pm
Join us in person (Heyman Auditorium) for a two part series exploring European cantors and their music.

February 1 - East - Yossele Rosenblatt
February 8 - West - Louis Lewandowski
Short history and biographical sketch with Rabbi Roy Feldman
Cantorial selections by Cantor Chaim Dovid Berson joined by special guest Cantor Eric Freeman Associate Director of the Belz School of Jewish Music.
Followed by a conversation about musicology, the meaning of the music and time for questions.
---
3rd annual kj sephardic family ski trip
sun / Feb 6
Join us for a fun-filled day of skiing and enjoying the crisp mountain air with the KJ Sephardic family. Skiers of all levels welcome! RSVP and purchase details here. (Once available inventory for "Red Day" is gone, no additional tickets will be offered.)

Co-Chairs - Rabbi Meyer Laniado, Ray Chalme, Richard Cohen, Erika Kashi & Tali Tantleff
---
Fri, January 28 2022
26 Shevat 5782
Today's Calendar
Sephardic Morning Services

: 7:15AM
Morning Services

: 7:30AM
Candle Lighting

: 4:50PM
Sephardic Evening Services

: 4:50PM
Evening Services

: 5:00PM
---
Tomorrow's Calendar
Hashkama Minyan

: 7:10AM
Morning Services

: 9:00AM
Morning Services

: 9:00AM
KJB Minyan

: 9:30AM
Evening Services

: 4:40PM
Sephardic Evening Services

: 4:40PM
KJYD Parent Child Learning
: 5:45PM
End of Shabbat

: 5:48PM
---
Friday Night
Candle Lighting

: 4:50PM
Sephardic Evening Services

: 4:50PM
Evening Services

: 5:00PM
Shabbat Day
Hashkama Minyan

: 7:10AM
Morning Services

: 9:00AM
Morning Services

: 9:00AM
KJB Minyan

: 9:30AM
Evening Services

: 4:40PM
Sephardic Evening Services

: 4:40PM
KJYD Parent Child Learning
: 5:45PM
End of Shabbat

: 5:48PM
Upcoming Programs & Events
---
This week's Torah portion is

Parshat Mishpatim
Shabbat Mevarchim
View Calendar
Fri, January 28 2022 26 Shevat 5782